Pasta With Sausage and Ricotta
luvcookn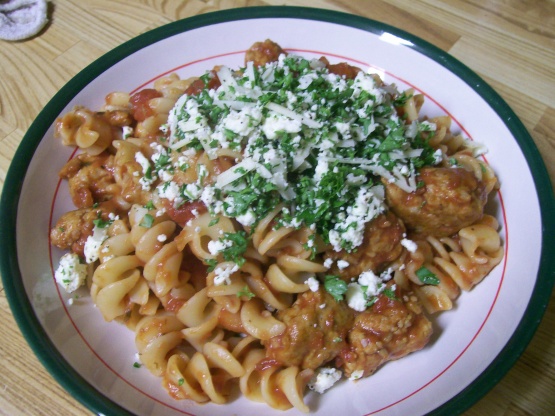 This dish uses the elements of lasagna but is much quicker and easier to prepare and lighter too. Enjoy with a green salad and garlic bread. 5 WW points from five & under cookbooklett.
Cook pasta in boiling salted water until al dente.
Meanwhile, heat a medium nonstick skilet over medium-high heat. Crumble sausage and cook until browned.
Stir in Sauce; bring to a boil; reduce heat and simmer 5 minutes.
Combine ricotta, parsley, parmesan and pepper in a bowl.
Add sauce to the pasta; toss to coat.
Divide pasta between 4 bowls and top each bowl with 2T ricotta mixture.