Received this in an email. Recipe was submitted by Monica; this is a great make-ahead recipe. 1 hash brown cup = 2 Weight Watchers PointsPlus *10/24/13 made these with dried chives instead of green onions-I think I would prefer the green onions ( didn't have any) and maybe cheddar rather than parmesan*
Directions
Preheat oven to 350 degrees. Coat 12 muffin tins with cooking spray; set aside. In large bowl, combine potatoes, onions, cheese, salt, and pepper. Toss lightly with a fork. Drizzle on olive oil. Toss with fork again until mixture is well combined. Spoon mixture evenly into 12 muffin cups. With the back of the spoon, apply gentle pressure to pack mixture into each cup. Bake for 60-75 minutes in lower third of oven. Let rest for 5 minutes, run a small knife or spatula around the edge of each cup, making sure the edges are loosened. Gently lift each potato cup out, invert it, place on serving plate bottom side up. Good served warm or room temperature.
MAKE AHEAD FOR COOKING LATER: Combine mixture, spoon it into muffin tins, cover with plastic wrap, and refrigerate until ready to bake. Remove from fridge 30 minutes before baking time. May be made the night before to cook and serve for breakfast the next day.
MAKE AND COOK AHEAD FOR REHEATING LATER: These are best when eaten freshly baked. However, they can be baked ahead of time, refrigerated or frozen, and reheated before serving. They lose some of their crispiness when reheated, but the texture and taste is still good.
FOR BITE-SIZE TATER TOTS - make them in mini muffin pans.
Reviews
Most Helpful
I was just about to write, "this is such a fun and easy recipe", when I looked below and saw that diner wrote that exact same thing! Well, it IS a fun and easy recipe! The potatoes crisp up so nicely and they have a lot of flavor. Very yummy. Thanks!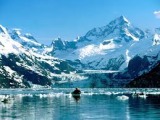 What a fun and easy potato recipe!!! I made it for one serving and it turned out perfectly with the instructions as written. I, too, can see changing things up to add more veggies, cheeses and for me, using 1/2 melted butter and 1/2 oil, for added flavor. Thanks for sharing the recipe, will be a repeat at our house. Made for Please Review My Recipe Tag Game.
I decided to make the bite size tater tots. These were delicious. Will be making these a lot. Next time I will experiment with the cups. After they are done I'll maybe add an egg, then bake or add hamburger, mushroom soup and cheese mixture then bake. A lot of possibilities with this dish. To get that crispiness back when reheating the tater tot size put in fry pan with a little oil or butter. Fry on med. heat until crispy and heated through. Made for Photo Tag Winter.