Chef KP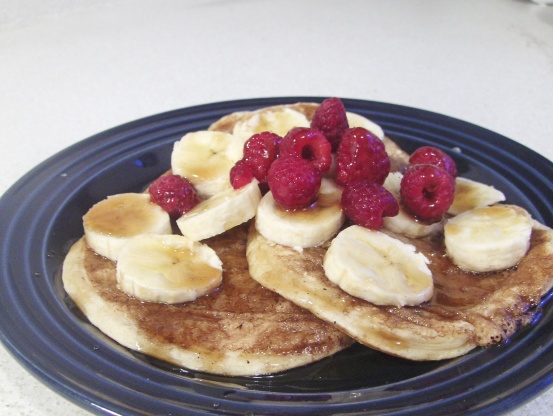 You'll never run out of syrup again with this recipe. Easy to make and quite tasty!

Wow! Ok, so instead of the rum extract I used orange extract and it is sooo good! I sprinkled some fresh raspberries on my pancake and then drizzled the syrup on top and it was to die for! I highly recommend playing around w/ the flavoring-- there's all sorts of possible syrups you could make w/ this as a base. Oh, and for those who thought it was too water, all you need to do is cook it a little longer. :)
In a small saucepan, combine syrup ingredients. Cook until sugar is dissolved.
Serve with pancakes, waffles, or french toast.