oshulze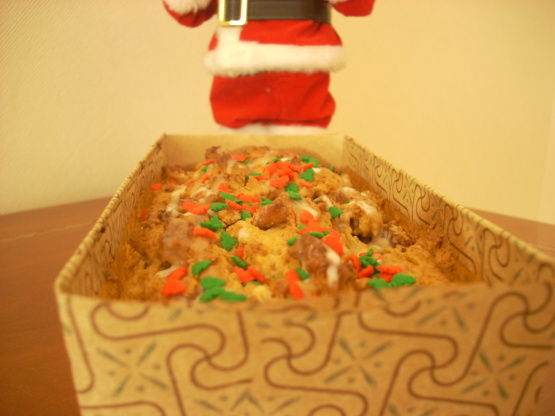 This is a very good bread, which in Chile we call Pan de Pascua. A very good christmas recipe!
Whisk the butter well, then add the sugar and eggs and continue beating until it is a very creamy.
Add cinammon, nutmeg, cognac, vinegar, lemonzest , flour, baking powder, coffee, almonds and nuts, stirring gently.
Bake at 180°C for about half an hour.
To decorate, you can cover this bread with icing and nuts or what you prefer.