Pamplemousse is the French word for grapefruit, with is one of the main ingredients in this vodka drink. From Bon Appetit, January 2007
Directions
Bring first 4 ingredients to boil in small saucepan, stirring to dissolve sugar. Cool.
Muddle mint leaves with syrup in martini shaker. Add vodka, grapefruit juice and lime juice. Shake and pour into martini glass.
Garnish with fresh mint leaves if desired.
Most Helpful
I loved this! I used frozen mint from the last summer garden. Cut the vodka in half and still delivered a nice punch! The freshness of this is just so enlivening and the honey is so warming and relaxing! I LOVED THIS!!!!! Thanks!

Very delicious and refreshing cocktail --perhaps too tasty LOL as it slides down with great ease. But then it is full of fresh fruit juice, so healthy, right? Really did njoy this--thanks, Mary!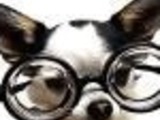 Absolutely delicious combination of flavors. This is one of my new favorites as I love grapefruit and lime - and of course, vodka. Thank you for posting another fabulous beverage, Mary. **Made for Beverage tag 2007**