Over the Rainbow Macaroni and Cheese
Kats Mom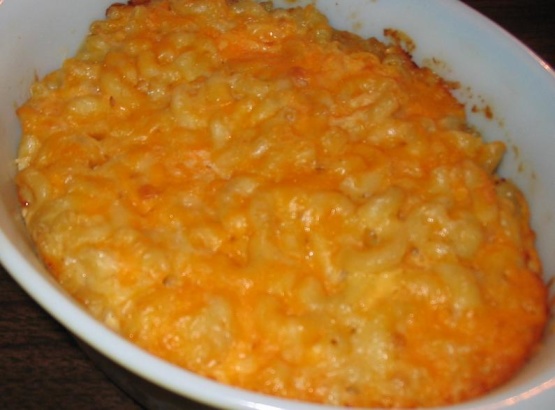 This is a recipe from Patti LaBelle. I changed a few measurements on it. It is always a big hit at any cookout!

This is a wonderful mac & cheese. It has such a wonderful flavor and the variety of cheese makes this dish outstanding! This was easy to prepare and well worth the effort. My family LOVED it!!!! I will be making this again soon.
Preheat the oven to 350 degrees F. Lightly butter a deep 2 1/2-quart casserole.
Bring the large pot of salted water to a boil over high heat. Add the oil, then the elbow macaroni, and cook until the macaroni is just tender, about 7 minutes. Do not overcook. Drain well. Return to the cooking pot.
In a small saucepan, melt eight tablespoons of the butter. Stir into the macaroni. In a large bowl, mix the Muenster, mild and sharp Cheddar, and Monterey Jack cheeses. To the macaroni, add the half-and-half, 2 1/2 cups of the shredded cheese, the cubed Velveeta, and the eggs. Season with salt and pepper. Transfer to the buttered casserole. Sprinkle with the remaining 1 1/2 cup of shredded cheese and dot with the remaining one tablespoon of butter.
Bake until it's bubbling around the edges, about 35 minutes. Serve hot.