Boomette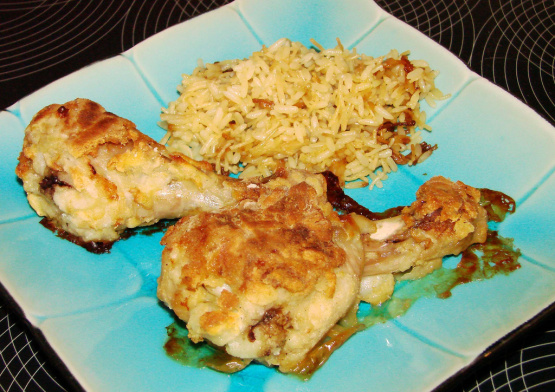 A delicious and simple way to have fried chicken without all the frying!!
I didn't have cornmeal so I did a search for what to use instead and it gave me cream of wheat as substitution. I had it so I used it. It was great. Very easy recipe. I used only chicken thighs. The skin was crispy and yummy. The chicken was falling apart from the bone. So tender. It was great. Thanks Chef mariajane :) Made for Bargain Basement tag game
Preheat oven to 425F.Cover a large baking sheet with parchment paper.
Combine butter and egg whites in a shallow dish; stir well with a whisk.
Combine flour, cornmeal, 1/2 teaspoons salt, black pepper, and red pepper in a separate shallow dish; stir well.
Sprinkle chicken evenly with remaining 1/2 teaspoons salt. Dip chicken in buttermilk mixture; dredge in flour mixture.
Heat oil in a large nonstick skillet over medium-high heat. Add chicken to pan; cook 4 minutes on each side or until lightly browned.
Place chicken on prepared baking sheet; lightly coat chicken with cooking spray. Bake at 425F for 30 minutes or until chicken is done.