Oven Baked White Rice, Perfect Every Time!
Boomette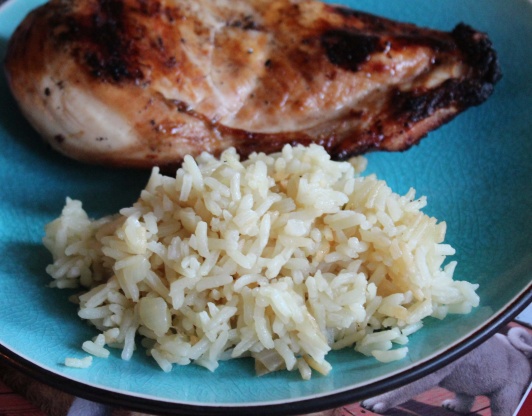 This recipe makes perfect rice every time, simply because the temptation to stir isn't there. This foolproof rice goes well with roasted chicken or broiled fish. I sometimes like to add a 1/2 cup of shredded carrots in addition to the onion to give it a flash of color.

While this may be tasty, all you've done with this recipe is complicate the rice making process. Is it Oven Baked Rice, Stove Top Rice OR Stove Top Started - Oven Finished Rice???
Preheat oven to 350°F.
In a medium stovetop-to-oven pot melt butter or olive oil over medium heat.
Add chopped onions and cook 3 to 5 minutes, stirring until softened.
Add rice and stir until well coated.
Add chicken or vegetable stock, salt and pepper to taste.
Bring to a boil.
Cover and bake until the rice is tender and the stock is absorbed, about 20 to 25 minutes.
Let stand, covered for 5 minutes before serving.