Bergy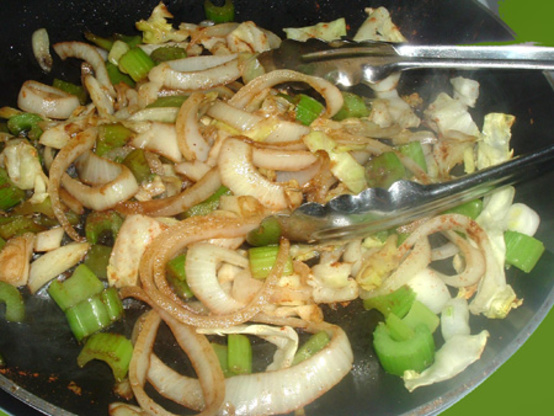 Cook time depends on how well done you like it.I live veggies kind of crisp.

This is an easy and delicious dish. I cut the recipe in half and used fresh ginger for the paprika, added some leftover bean sprouts and a little garlic. Served it with my asian flank steak and it made a fabulous meal. Will be making this again. Thank you!
Saute cabbage,celery,pepper and onion in oil over low heat for 10 minutes.
Add soy sauce and paprika.
Stir and serve.