Orange Upside Down French Toast
MsBindy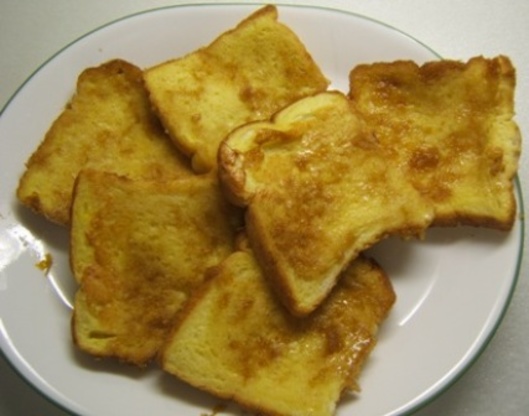 This is lovely and very easy to put together. When I have overnight guests I like to serve this and they are always very pleased. In fact it is often requested even before they arrive!

This was super easy. There are a lot of fancy french toast recipes on zaar, but this one is nice and simple....something my kids will eat, and not loaded down with calories. I've never made french toast this way, and thought it was so easy. I liked the sugar/cinnamon/orange zest topping....so good that I could skip my normal maple syrup. DH put just a little bit of maple syrup on his and thought it was good that way too.
Melt the butter in a 10 X 15 inch jellyroll pan.
Combine sugar, cinnamon and orange rind. Sprinkle evenly over melted butter.
Beat eggs and orange juice together.
Dip bread, soaking well.
Arrange bread on top of the butter/sugar mixture.
Bake at 325*F for 20 minutes, until done. Watch carefully.
Lift out and flip onto a warm plate to serve.