Orange and Lemon Schnitzel Rolls
BarbryT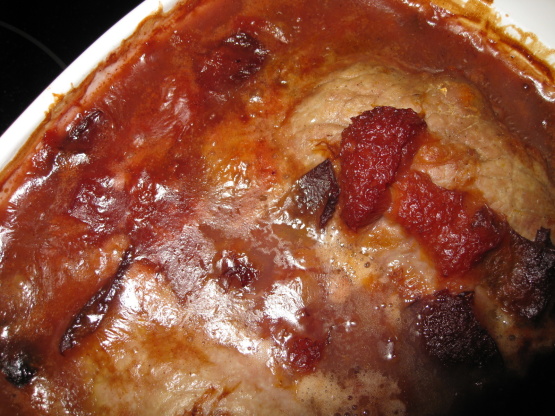 I made this today and it tasted good, BUT I would use veal schnitzel instead of beef. Maybe the beef I used was from the very rear end of the schnitzel, the meat was tough, but the innards were good :-)

I haven't tried this recipe yet, but I am very familiar with schnitzel, having lived in Germany for 9 years. Rather than use veal in this recipe I suggest using boneless pork, which is what is used by the German restaurants I've eaten at here in the US use. It's also my meat of choice when I make schnitzel. Pork is light in color like veal, which also gives it an authentic look.
Beat the schnitzel to an even thickness with a meat mallet. Cut in half.
Put breadcrumbs in a bowl with the orange and lemon rind.
Slice spring onions finely.
Mix into breadcrumbs with orange juice, salt and pepper.
Divide the crumb mixture evenly between the schnitzel, place the stuffing down the middle. Roll up the schnitzels like a parcel (secure with a tooth pick if required), and place side by side in a greased oven dish.
Mi x plum sauce and extra orange juice together and pour over the schnitzels.
Bake, covered, at 180 C for 40 minutes.
Uncover and bake a further 10 minutes.
Sprinkle parsley to serve. Just a note the plum sauce and orange juice heated together goes really well over fried sausages.
(I had some leftover and tried it). Cheers, Doreen Doreen Randal, Wanganui.
New Zealand.