Onion and Dijon Apple Sauce for Pork
Linky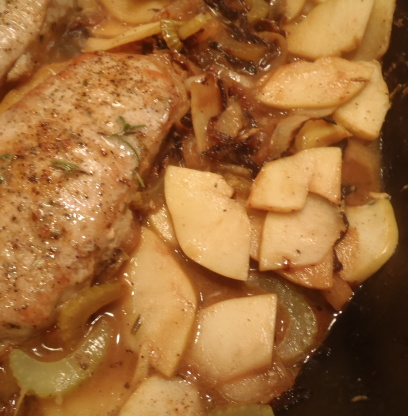 This would be good on any kind of white-meat pork (chops, tenderloin) but may also be good on chicken.
Carmilize onion in a few tablespoons each olive oil and butter until lightly brown (8-10 minutes).
Add celery, cook a few minutes then add Dijon mustard, pepper, and rosemary.
Add apples and cook until soft.
Finish with stock or broth and simmer until ready to eat.
Serve on top pork or chicken.