pammyowl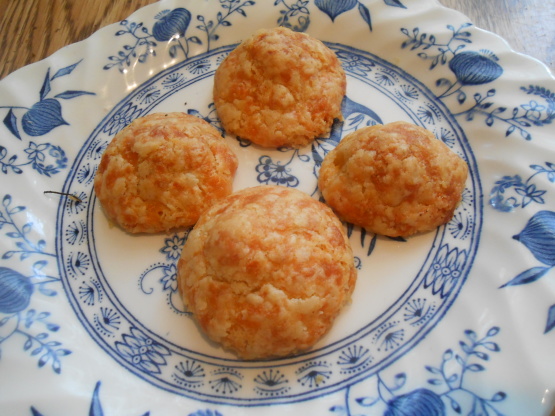 A Delicious Appetizer From the1950's, and a guilty pleasure to boot!

I used crescent rolls and cut the triangles into 3 separate pieces. I tried the phyllo dough but thought it was too difficult to use! I pressed shredded cheddar cheese into the dough. Sprinkled with garlic salt and/or paprika. I tried the pimento stuffed large green olives and I also tried almond stuffed and Jalapeño stuffed olives too. Very easy and we really liked them. Grpa
Cream all the ingredients except olives, knead to form a dough. Wrap around the olives individually. At this point you can place them on a cookie sheet and freeze then put them in a gallon sized bag for later, or refrigerate for at least one hour.
Bake at 400 degrees for 16-18 mn. if refrigerated, if frozen 20-23 mn. No need to thaw.