I love Macaroni & Cheese and this is my all time favorite recipe from a newspaper food section a long time ago. It's quick, it's easy and it reheats the next day fabulously. This recipe gets requested more often then any other from my very fussy 12 year old niece so it's a real winner with kids too.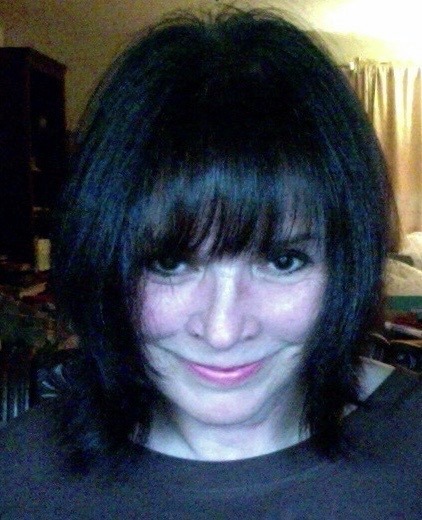 I have never made pasta in the microwave before and was intrigued to try it. I was surprised at how well the macaroni cooked. I used a whole-wheat macaroni and sharp cheddar cheese. I also liked the addition of sour cream, which is different. While the cheese melted well, it didn't really incorporate well throughout the dish as a traditional cheese sauce would. I also found that there was something lacking in order to give this a pop of flavor. It reheated well, but will definitely doctor this a little more when reheating the rest of the leftovers. Thanks for sharing. Made for Fall PAC 2012.
Place water in a large microwave-safe bowl.
Microwave, covered, at high for 10 minutes to bring to boil.
Add the macaroni, stir and cover.
Microwave 7 to 8 minutes at high.
Stir, cover and let stand 3 minutes.
Drain.
Place half the cooked macaroni in a buttered 6-cup microwave-safe baking dish.
Sprinkle with half the cheese, top with half the sour cream and dot with half the butter.
Repeat with remaining ingredients.
Sprinkle with paprika.
Microwave, uncovered at high for 8 to 10 minutes.
My notes: I cook macaroni on stove top instead of microwaving it.
My microwave is so old it takes forever to boil water.
I also will mix up the cheese sometimes using different cheddars but it's really great if you use some freshly grated pecorini cheese as well in the mix.