2Bleu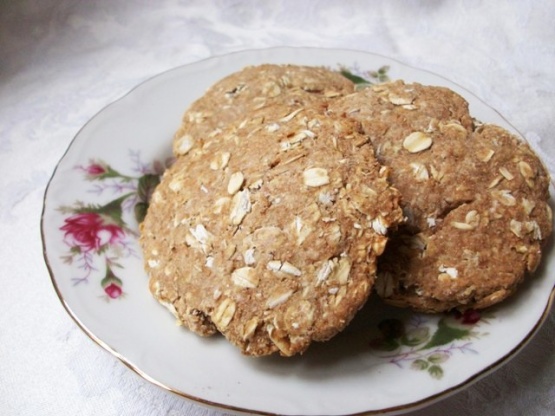 I love oatmeal and i eat it regulary for breakfast. I sometimes have it even for lunch or dinner and when i am hungry and need something good and that fast i even love more to have an oatmealcookie handy to dip into my latte. If you like you can skip half of the honey and the oil but add 1 cup dark choclate chips or raisins.

Just how I like oatmeal cookies! I must admit that I substituted nearly everything - I used rolled millet and buckwheat instead of oats, rice and tapioca flour instead of spelt, rice syrup intead of honey and rice milk instead of milk. BUT all these substitutions worked wonderful, they taste like the real thing!! Thanks for posting, this will be my standard "oatmeal" cookie recipe!
Blend everything in your kitchenaid.
Roll balls and press into cookies.
Bake at 180°C for 15´.