Nimz1466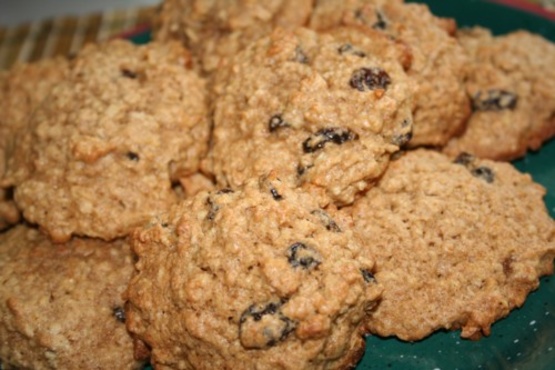 This recipe is for oatmeal cookies using my Oatmeal Cookie Mix Oatmeal Cookie Mix. Can't get any easier. The recipe is also from Make-A-Mix Cookery.

Very nice cookie Paula. I did have to add about a tablespoon of extra milk to get my dough to stay together. I may only use half the raisins next time. With all the Oatmeal Cookie mix I have I'm going to have fun experimenting with this one. Hope you don't mind. Hugs and thanks
Preheat the oven to 350 degrees and lightly grease baking sheets or line with parchment paper.
In a small bowl, mix together the milk, vanilla and egg.
In a medium bowl, mix together the oatmeal mix and spices.
Add the liquid all at once to the oatmeal mix and stir to blend; stir in raisins.
Drop batter by teaspoonfuls onto prepared pans and bake for 10 to 15 minutes or until edges begin to brown.
Cool cookies on wire racks.
Enjoy!