Oatmeal Chocolate With White Morsels in a Jar Mix
Rita1652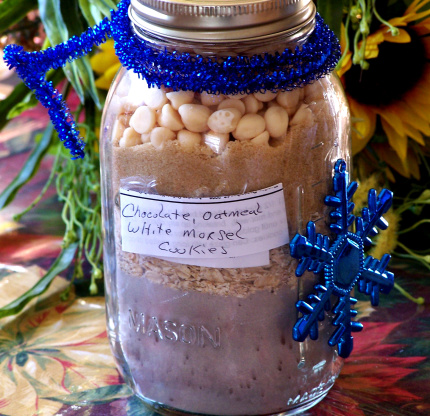 Be sure to place a ribbon on the jar with directions for baking.
Combine flour, soda, powder and cocoa.
Place in a 1 quart jar.
Layer remaining ingredients pressing firmly after each layer.
Recipe to attach to jar:.
Preheat oven to 375 degrees.
Beat 12 tablespoons softened unsalted butter, 1 egg and 1 teaspoon vanilla in a large bowl untill well blended. Place cookie mix in bowl and mix dry ingredients then add butter mixture to blend in to smooth any clumps. Drop tablespoon full onto ungreased pan and bake 9-11 minutes.