Oatmeal Chocolate Walnut Cookies
Prep 10 mins
Cook 20 mins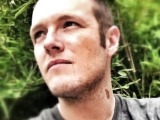 This cookie recipe is great. The cookies come out big and Chunky. GREAT!!
Directions
Preheat oven to 350 degrees F.
Lightly coat baking sheets with cooking spray or line with parchment.
In a large mixing bowl, combine all ingredients with a wooden spoon.If the eggs are not large or if the mix is too crumbley add a teasppon or so of water. You may use your hands to get a good mix.
Drop by heaping tablespoons onto prepared baking sheets or make little rolls by hand and smash them down a bit.
Bake until set, about 17 to 20 minutes.
Remove from oven and cool on baking sheet for 5 minutes before transferring to cooling racks.
Most Helpful
These cookies sound great, but I question that a 15 gram protein cookie belongs under a low protein category .. some us are on dietary protein restrictions. Someone, please move it to another category. Thank you !!