Prep 15 mins
Cook 20 mins

Very moist almost brownie textured bars. The dates are mixed in with the flavourful oatmeal base. Great served warm.
Directions
In a large bowl stir together applesauce, sugar, molasses, oil, egg and vanilla until smooth.
Stir in oats, flour, wheat germ, milk powder, cinnamon, baking powder and baking soda; mix thouroughly; stir in dates.
Spray a 9 by 13" (3 1/2 L) baking dish with non stick spray; press batter into dish.
Bake at 350F for 20 minutes or until firm to the touch.
Cut into bars when still warm.
Makes 16 servings.
Reviews
Most Helpful
Delicious! I omitted the oil and molasses to cut back the fat and calories even more, and they still turned out great! They were definitely more cake like than brownies, but that was fine with me. Thanks for this healthy recipe!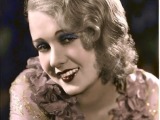 Wow, these were really good. I made them to the recipe, except I didn't have skim milk powder so I had to omit it (now I think I will go ahead and buy the skim milk powder just for this). I actually didn't know what to expect when I made these in terms of consistency and was pleasantly pleased to find they're kind have a brownie consistency - kind of like a thick kind of chewy cookie. I had never used dates in baking before, and I found they had a nice toffee like flavor and kind of melted into a chewy caramel like consistency. I baked half the batch for the recommended time and the other half for about 10 minutes longer until golden brown on top. Cooking a bit longer kind of softened the flavors a bit (which was good as I found the molasses was somewhat strong), and it also gave them a perfect combination of crunchiness and chewiness which I personally just love. But either way, these were delicious. Thanks!

Great recipe. Being in England, I used treacle instead of molases and didn't have any milk powder, so I elminated that. I was pleased with the moistness and taste and my husband decided that with the addition of walnuts this would be a fine substitute for date walnut cake that he adores. I baked it in a smaller dish, so they were a bit thicker and cakier. Well done!