gailanng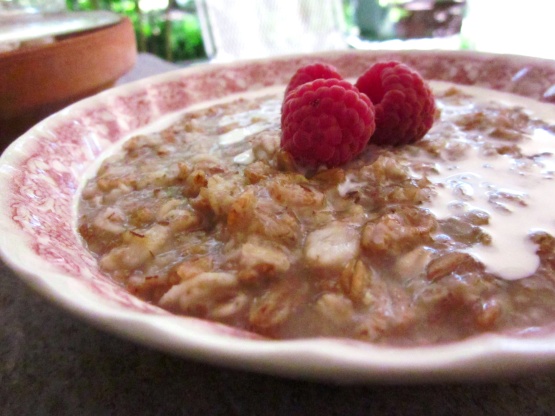 It's great for during the week when you have to hustle to get to work or to school. Plus it's also delicious!! Tip; if you want to flavor your oatmeal, you can add about 1/4 cup of flavored yogurt or fresh fruit and stir until well mixed.
Heat stove to medium heat.
Put oats and water [or milk, water and oats] in small saucepan. Heat to boiling, stirring frequently.
Reduce heat and simmer, stirring, for four minutes more, till thick and creamy.
Add salt.
Serve.