North Croatian Dill Sauce
nitko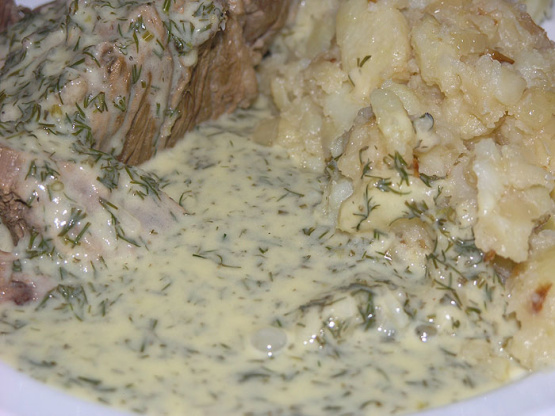 This sauce goes well with all kind of chicken meals except stews. So, BBQ chicken, fried chicken, cooked chicken, you name it. The sauce is also acceptable with cooked beef or lamb, or trout's. Use fresh dill!
Sauté finely minced onion on butter and when transparent add flour. Sauté for 2 more minutes and add water and make creamy sauce.
Mince dill and add into sauce. Season it with salt and pepper. Add some water and cook 10 to 15 minutes.
Mix yolk, lemon juice and sour cream. Before serving cool sauce to 70°C and add sour cream mixture. Stir and serve.