No Oil Fresh Tomato and Parmesan Dressing
Ms B.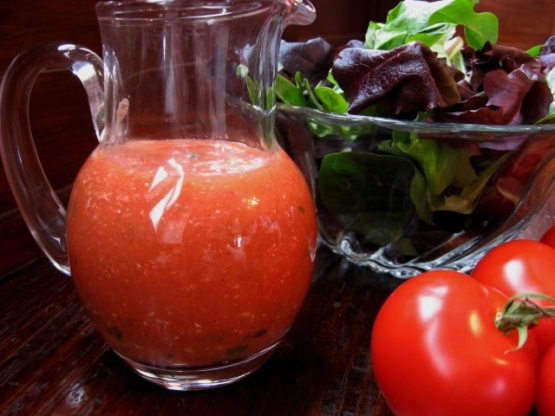 This is a quick to fix, thick, no oil salad dressing for calorie counters or anyone who likes a freshly made dressing for their salads. It's best if made with really fresh, home-grown or farmer's market tomatoes for maximum flavor at only 10 calories per tablespoon.
Just before serving, in a blender at medium speed, blend all ingredients until smooth.
Taste and adjust seasonings as desired.
Serve on mixed salad greens. Refrigerate leftovers.