gailanng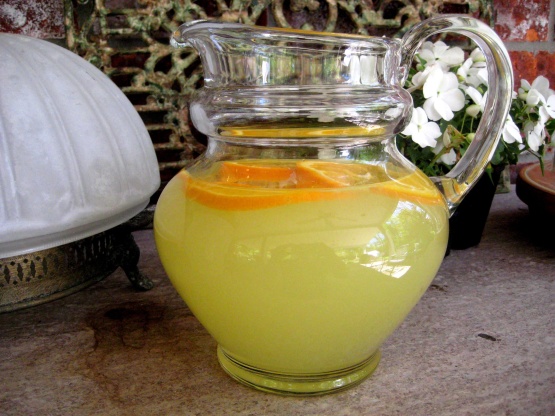 Quick and easy and you do not have to keep fresh lemons on hand! I make this all year long and I double the recipe, making a gallon at the time. Hope you enjoy it! You can make this using Splenda too, but sugar is better to me. Recipe has been edited to correct the amount of water. One recipe makes 1/2 gallon (2 quarts). This does not taste like real lemonade. I guess we have acquired a taste for it, probably because it is so easy!
Mix all ingredients except the orange in a one quart container.
Cut the orange into 4-6 slices.
DO NOT PEEL OR SQUEEZE THE ORANGE!
Drop the orange slices into the lemonade and stir.
Serve cold.
I still only use one orange even if I double the recipe.