Nigella Lawson Banana Bread
Jenn P.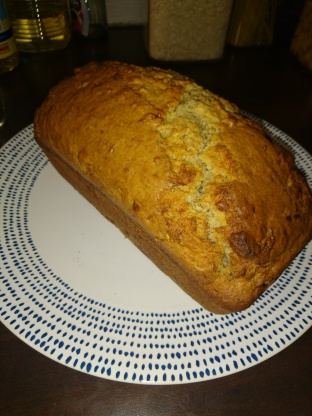 A recipe by Nigella Lawson

This is the best banana bread I ever ate. I do add some chocolate chips, raisins and walnuts, makes it even better!
Preheat oven to 170º. Grease and line a loaf tin.
Beat butter and sugar until blended.
Beat in eggs one at a time, then bananas. Stir in vanilla.
In another bowl, combine flour, baking powder, bicarb soda and salt.
Add flour mixture, a third at a time.
Pour into tin and bake for 1 - 1 1/4 hours.