Nif's Simple Strawberry Sauce
Boomette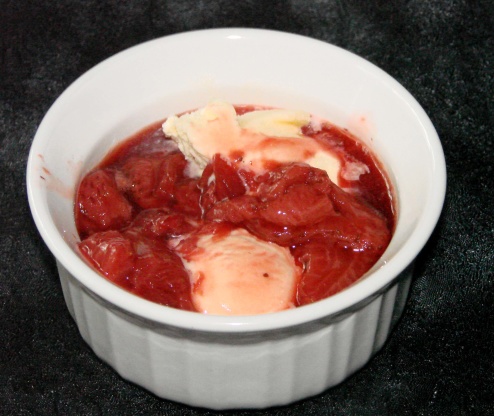 I made this with our french toast this morning and it disappeared fast! You can use this on pancakes as well. I guess you could try it on ice cream, but it would have to cool down first because it is quite hot. Enjoy!

Great sauce, quick and easy! I made with water. Sauce stretches easily to more fruit (I used 800g chopped fresh strawberries, then mashed coarsely in the pot when cooked). If your strawberries are in season and super sweet you could reduce the sugar again.
Bring all ingredients to a boil in a small saucepan.
Turn down heat and gently simmer for at least 10-15 minutes (while you are making your french toast, etc.).
Let cool for a few minutes as it is very hot!