Nif's 1 Ww Pt. Spaghetti Sauce
Marlitt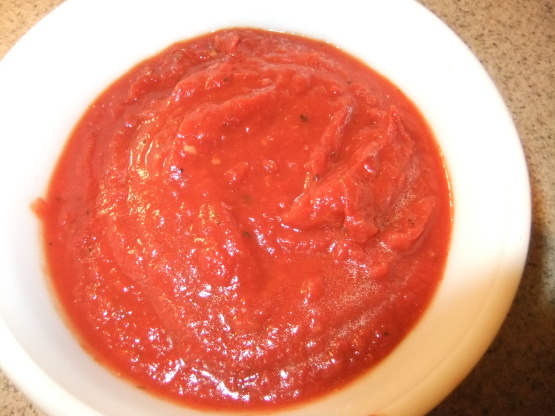 I thought I had spaghetti sauce and had planned to make spaghetti and meatballs for supper. I hope you like this version. You can play around with it and add a bunch of sauteed veggies. I just didn't have time! Enjoy!

I really enjoyed this nice and easy sauce, above all it's done very quickly. I did add a little beef broth (1/2 cup) to swish the tomato remains out of the can into the sauce I also sliced a small carrot into the sauces. Other than this I follow direction. It was great just what I wanted. thanks.
Mix in a medium pot and simmer for about 30 minutes.