Prep 10 mins
Cook 55 mins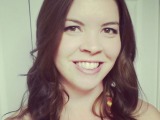 This one of my favorite chicken recipes. I love the taste the mustard gives it. Enjoy!
Directions
Combine lemon juice, oil, mustard, sugar, salt and pepper.
Place chicken in single layer in non-aluminum baking dish. Pour lemon-mustard marinade over chicken. Turn to coat.
Refrigerate, covered 30-45 minutes, turning once.
Broil chicken on broiler pan with oven rack 5 inches from heat for 25-30 minutes or until no longer pink.
Turn and baste every 5 minutes while cooking.
Most Helpful
OMG this is very very good. It grilled up nice and had an awesome taste. Thanks for sharing

This was so easy and the chicken got more tender than with other marinades, even those I use over night! Instead of the broiler, my DH put it on the grill. To quote him, "This beats the H out of all those other marinades you've been using!" Because the mustard has a good bit of sodium, next time I will leave out some or all of the salt. Thanks, Pismo, for a "KEEPER!"
Perfect combination of lemon and mustard and so easy to prepare! Thanks I will make this again!