Mother Bensen's Red Devil Cocktail Sauce
You know those recipes printed on index cards you sometimes see at the grocery? Well, this one is so old it came from a fishmarket. (Remember when grocery stores didn't even have seafood departments, and buying a pound of shrimp was a major project??) This sauce is so quick and easy and versatile. It can be doubled, tripled or cut in half with no problem. If you don't like things quite as zippy, use a little more ketchup and a little less chili sauce instead of the suggested 50/50 ratio. If you adore heat, keep adding horseradish until the beads of sweat pop out. :) If you like a squeeze of fresh lemon juice in your sauce, go for it. It's a great base that you can fiddle with until you think it's just perfect!
Directions
Combine first 5 ingredients in a small bowl, mixing well.
Add horseradish gradually until the sauce has the amount of'bite' you want.
(If serving a crowd, I add a couple of generous teaspoons; for my family, it's more like a couple of tablespoons!) Cover with plastic wrap or lid and refrigerate until serving time.
Most Helpful
This is great. Tossed it with some boiled shrimp, avocado, cilantro and tomatoes. Served with tostios chips. Sort of a ceviche--but much quicker.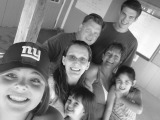 Fabulous, not one drop left, next time I will have to make a bigger batch. LOL Didn't use the chili sauce, added more garlic and some lemon juice. Turned out as a sensational sauce to accompany our seafood.

Oh wow, this was fantastic! I boiled shrimp last night and made this to serve with it. I used 1/2 t of garlic powder just because I love garlic. I also added 3 t of horseradish. The final product was delicious. Thanks a bunch for sharing this recipe!