Edesia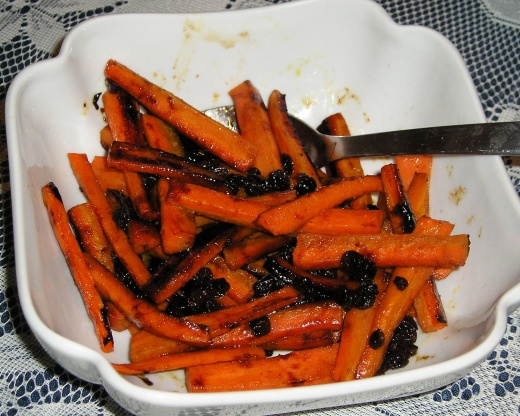 This is a Joyce Goldstein recipe that I came across via a Nutrition Action Newsletter. It is very good - and healthy!!
Heat the olive oil in a large saucepan over moderate heat.
Reduce the heat to low, add the sugar, spices, and carrots and stir for a few minutes.
Add the orange juice and the currants with some of their soaking liquid; bring to a boil.
Quickly reduce the heat and simmer, covered, until the carrots are tender.
Add pepper and adjust the seasoning to taste.
Sprinkle with chopped parsley or mint.