MoggyK9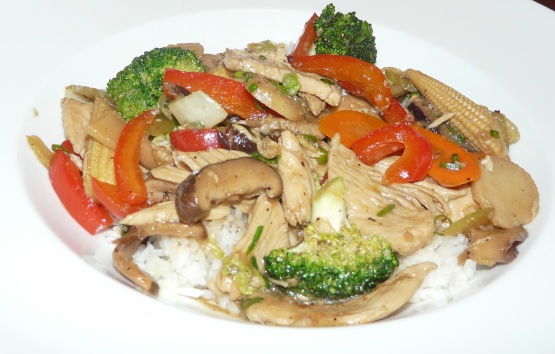 I'm not sure if the name is spelled correctly but this is the first dish I tried to (trick) impress my husband with. He thought I could cook...ha...I didn't learn to cook until 7 years later when I found Zaar! But this was very good and he stills remembers it.

O.M.G. -- this was wonderful. Amazing. Even the leftovers were wonderful!
Preheat Wok.
Swirl oil around sides.
When oil is hot add ginger and garlic.
Brown and then discard.
Add chicken - cook 4 minutes.
Combine chicken stock and corn starch.
Pour over chicken and reduce heat.
Add all vegetables.
Cover and simmer about 15 minutes.
Season with soy sauce and serve over rice immediately.