Mom's Pork Chop Casserole
SueVM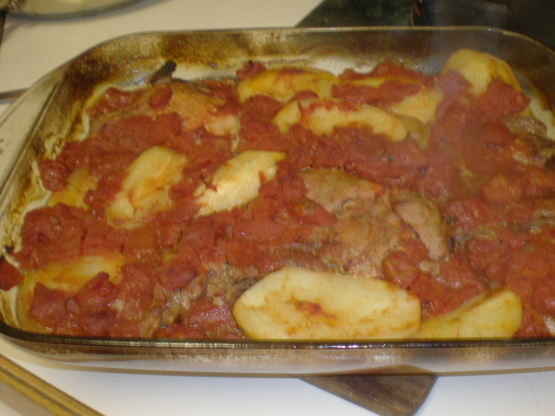 A childhood favorite of mine. Brings back memories of cold winter evenings and warm family dinners. Mom always had a hot dinner on the table when Dad got home from work and every one would enjoy the bounty. Use bone-in chops because they have the most flavor. Serve with a crusty rye bread so as not to waste a drop of the yummy juices! Hope you enjoy this scrumptious and easy to prepare comfort food!
Season chops with salt and pepper.
Brown well on both sides in skillet.
Layer chops, potatoes and onions in dutch oven.
Pour tomatoes over top.
Cover and bake at 350 for 45 minutes or until potatoes are tender and chops fully cooked.