lazyme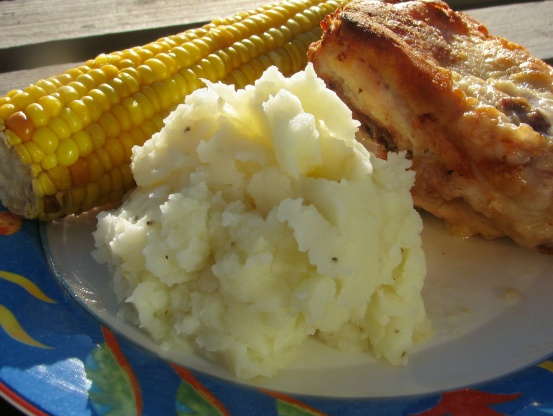 The best mashed potatoes. Many think it is an easy thing to make mashed potatoes, but there is an art to it, and my mom mastered it!
In a 6 quart pan, cook potatoes, covered, in enough water to cover the potatoes.
Bring to a boil, cook for 20-25 minutes or until tender; drain.
Mash with potato masher or electric mixer on low speed.
Add butter, salt, and pepper.
Gradually beat in enough milk to make mixture light and fluffy.
To go with turkey dinner, start 20 minutes before turkey is finished baking.