Momma Maglione's Easy Pasta Fagioli
tamalita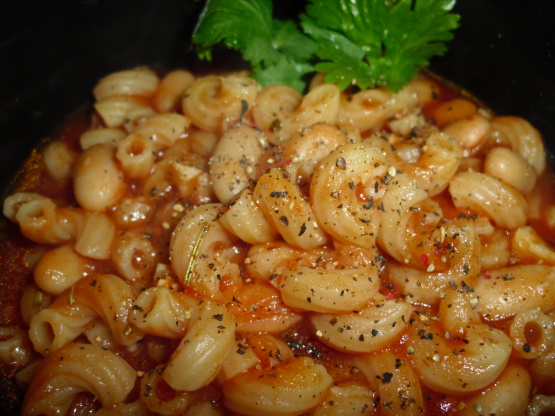 This is very easy and fast so it's perfect for a weeknight meal. This is another one of Momma Maglione's recipes! Fagioli is pronounced "fazool."
Saute garlic in olive oil.
Add tomato sauce, water, cannellini beans and crushed red pepper and simmer while pasta is cooking.
Rinse pasta. Mix ditallini and sauce mixture.