Momma Maglione's Easy Pasta Fagioli

This is very easy and fast so it's perfect for a weeknight meal. This is another one of Momma Maglione's recipes! Fagioli is pronounced "fazool."
Directions
Saute garlic in olive oil.
Add tomato sauce, water, cannellini beans and crushed red pepper and simmer while pasta is cooking.
Rinse pasta. Mix ditallini and sauce mixture.
Reviews
Most Helpful
Super easy and delicious! I did drain the beans, and used chicken broth instead of water. I also added a liberal dose of Italian seasonings. Thank you so much!

This is a nice & quick recipe for pasta e fagioli. I put in the whole can of white beans with liquid, since the recipe didn't say to drain beans. After tasting, I added one packet of Goya Jambon (ham) bouillon. I've seen pasta fagioli recipes which use a ham bone as flavoring. I guess it must be the carnivore in me! Very nice just as written. Made for ZWT4. Thanks for a very nice recipe, Emily Elizabeth!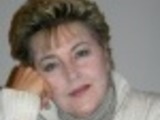 *reviewed during ZWT4* This was a great recipe for a quick and easy dinner. The cannellini beans gave it extra protein and were really nice and creamy addition to the pasta and sauce. I couldn't get the ditalini pasta in gluten-free variety so used a twister pasta instead. We sprinkled over pepper and parmesan cheese. Also would be great with some fresh herbs added in. Photo to be posted