Hiba S.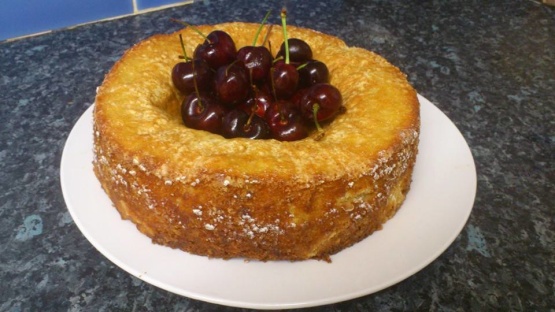 I have had this recipe in my file for years and I'm not sure who I got it from. It is typed on a 3X5 card so I know it is pretty old. It is a very moist cake and you can frost it with cream cheese frosting or just top it whith whipped topping of your choice.

Very good moist cake. Family really like it. We chose whipped topping instead of frosting. Will make it again. Thanks.
Beat eggs then add sugar mix well. Add flour and baking soda and blend together add vanilla and crushed pineapple and stir until well mixed.
Pour mixture into greased and floured 9X12 cake pan.
Bake at 350 degrees for 40 to 45 minutes. Cool and frost with your favorite cream cheese frosting or top with whipped topping.