jenne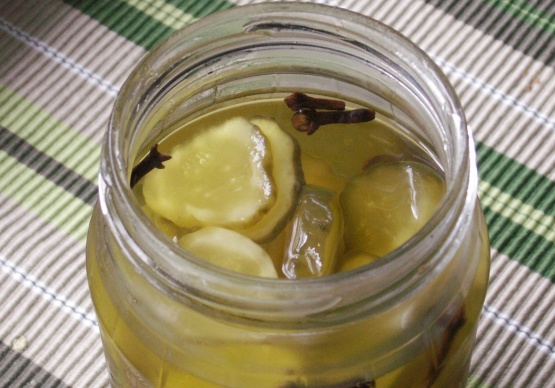 Another recipe from Lisa, one of my favorite young gals to be around! (But then everything is relative.) She says these are easy and great if you like your pickle a tad sweet. And the Milwaukee dill pickle is really good! Notice how you make and refrigerate for 6 DAYS before you can eat them.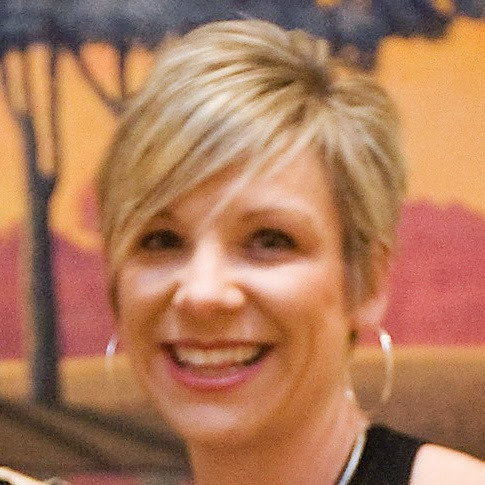 Top Review by jenne
OK, these have been made and are in the fridge for the 6 day wait. I snuck a tastes of the "sweet" pickle juice and it was fabulous, so I anticipate these will be equally wonderful. Stay tuned. . . VERY good stuff. I used both traditional inexpensive hamburger dills (pre-sliced) and expensive homestyle dills from a local market (which I sliced myself). While the hamburger dills took on the flavors much more quickly, both were good after 6 days. I could not really detect the clove or the cinnamon in the final product though which was a bummer. What a fun recipe this was! Thanks WiGal! Made for VEG*N tag July 2009
Drain liquid from pickle jar, but RESERVE 1 cup of that liquid.
Wash the pickle jar and lid so you can reuse it later in recipe.
Put that 1 cup of reserved pickle juice into saucepan, add the sugar and white vinegar.
Bring to a boil over medium heat stirring until the sugar is dissolved (about 2 minutes).
Put cloves and cinnamon stick back into same pickle jar you washed.
Add pickle chunks and sauce pan of liquid.
Put lid onto jar.
Refrigerate 6 days and enjoy!