Boomette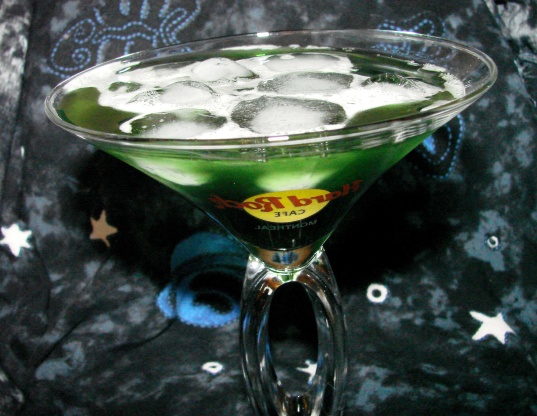 I took Ritas advice and cut the mint down by a quarter..Great tasting drink after a long day. Made for 1-2-3 hits.
In a cocktail shaker filled with ice, mix ingredients together.
Shake sharply and strain into a martini glass.
Garnish with a mint sprig or a sugar coated mint leaf jujube.