hojo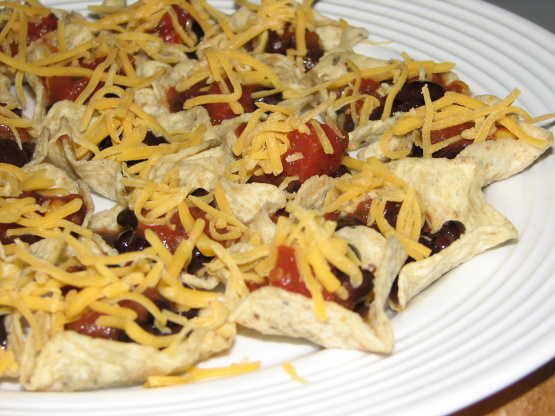 Recipe by hojo
This is delicious, it's from "College Cooking" Perfect when you're watching a football game or makes a nice appetizer for a party. Make sure to use the Scoop kind of tortilla chips from Tostitos since they can actually hold all the ingredients in the chip.
Arrange the tortilla chips in a single layer on a serving platter.
Drain beans and put a few on each chip.
Top with small spoonful on salsa and put some cheese on it.