ImPat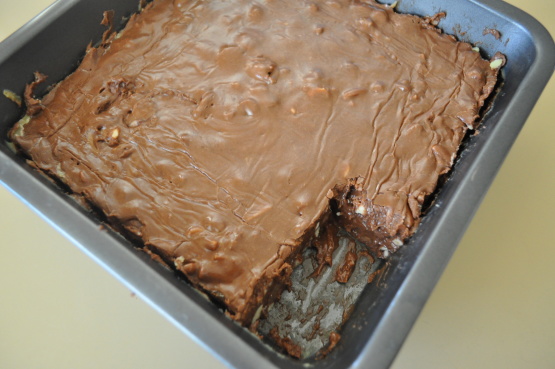 I found thie recipe in a cookbook that I got for the Cook Book Swap 09. I have never made this but it just sounded good!! Can also be made with Snickers candy bars too!!

This was fun and easy to make, and was really enjoyed by me and my friends! I also used a 14 ounce can of condensed milk, so the fudge came out gooey-ish, which is my kind of fudge, (and apparently some of my friends preferred it this way too)!
Melt candy bars and milk in microwave for 3 to 3 1/2 minutes.
Stir in chocolate chips and nuts.
Pour into buttered 8-inch square pan.
Cools quickly.