Marlitt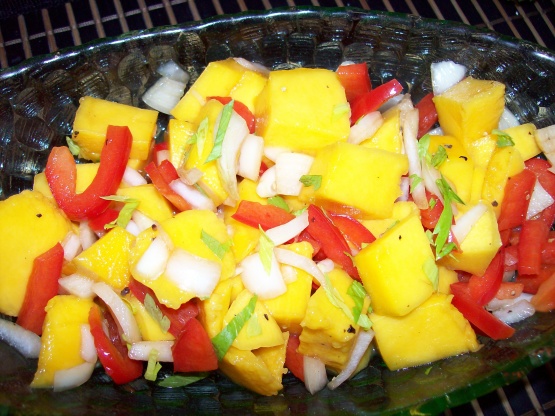 This mango salad is not that hot stuff. It is so smooth but still has a kick. Wonderful with grilled chicken, fish or just to eat out of the bowl.
In bowl add mango, onions, red pepper and basil.Set aside.
Combine balsamic vinegar, brown sugar,lime and lemon juices, salt and pepper.
Pour on salad and mix to blend the flavours together.
Refrigerate a few hours.
Mix in almonds just before serving.