Bev I Am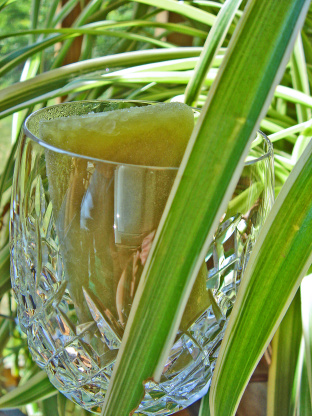 Really delicious! Use your ice pop molds to make this refreshing adult ice pop. This recipe is a lot of fun! Should be served on a hot day, by the poolside or whenever you desire a little cooling refreshment!
4

cups honeydew melon, peeled and ripe cut into 1/2-inch pieces

5

tablespoons Midori melon liqueur (melon liqueur)

3

tablespoons vodka
1 1⁄2 tablespoons superfine sugar

Special equipment

6

ice popsicle molds

6

wooden sticks
Blend all ingredients in a blender until smooth.
Pour purée into a sieve lined with a double thickness of cheesecloth set over a bowl and let drain, undisturbed, 30 minutes.
Discard solids in sieve.
Pour liquids into molds and freeze at least 24 hours.
Add sticks when mixture is slushy, about 1 hour.