Kansas A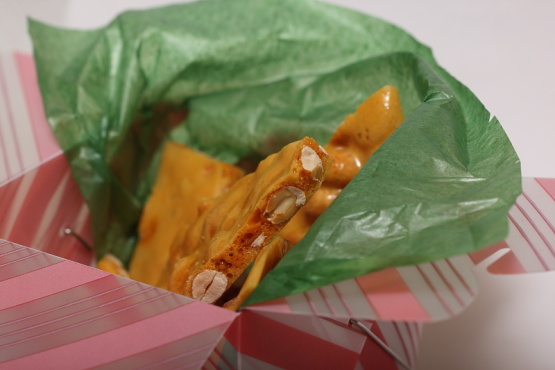 Note your microwave needs to be 750 to 950 watt. If your microwave is higher need to lower your cooking times and if your microwave is less you will need to increase your cooking time. I'm sorry I did not update this sooner.

My recipe is exactly like this one. Also try this variation: Almond Brittle - Instead of peanuts and vanilla, add one (7 oz) jar dry roasted almonds and 1 teaspoon almond extract. Omit butter and add 1 cup (4 oz) shredded coconut with extract. I have also used pecans or cashews! Excellent!
Mix sugar and corn syrup together and cook on high for 4 minutes.
Add peanuts mix well and cook on high for 3 minutes.
Add butter and vanilla and cook on high for 2 minutes.
Add baking soda and mix well, mixture will foam.
Spread on well butter foil.
when completely cooled break in to pieces.
Store in air tight container.
NOTE: Any type of nut can be used in place of the peanuts.