Chele D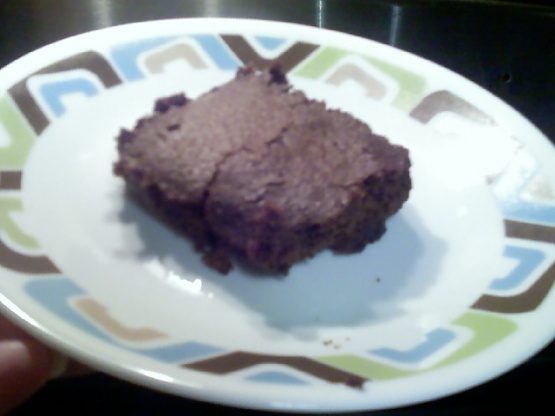 Most brownie recipes are too fudgy for me. These rise up better and have a more cakey texture to them. Sometimes I mix them right in the pan. Just have to be careful not to splash flour all over the counter!

Hi WArmHeart39 Thank you for this quick recipe! The taste is wonderful and I love brownies. The only thing that I found is that these are more like a steamed pudding rather than a cakey brownie. Still great for when I want chocolate in an instant (well...almost) Judy in WA
Place butter in microwavable mixing bowl and cook in microwave till melted, about 1 minute.
Stir in vanilla, then sugar.
Mix in eggs till well incorporated.
In 3-4 batches, mix in flour, cocoa, and baking powder.
Pour batter into round microwavable baking dish.
Cook on hi 3 1/2 to 5 minutes depending on wattage. Do not overcook.
Check with toothpick for doneness if unsure.
Let cool. (If you can wait that long) Enjoy.