Michael White's Whole-Wheat Peanut Butter Waffles
Boomette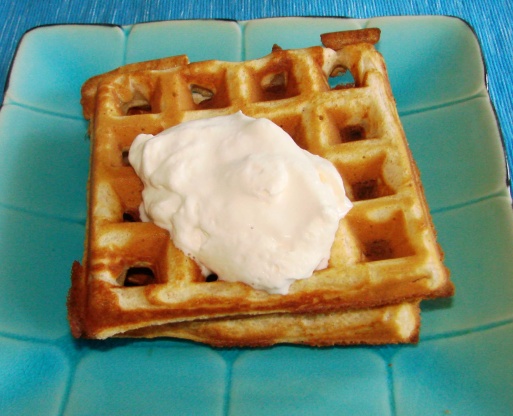 A nutritious way to sneak in whole wheat that will please both picky eaters and sophisticated palettes.
In the bowl of an electric mixer fitted with the paddle attachment, combine the first 8 ingredients.
Preheat a waffle iron. When it is hot, spray its surface lightly with the cooking spray or brush it with the butter.
Fill a medium-size ladle with batter and pour it onto the waffle iron. Cook until the waffle is golden brown and a toothpick inserted into the middle comes out clean, approximately 3 to 5 minutes. Serve hot with maple syrup and butter or fresh berries.