Whenever I serve this dip I get requests for the recipe. It's a little spicy because of the jalapenos, but you can adjust it to your taste! Enjoy!!!
Directions
Mix all ingredients together.
Refrigerate overnight if possible.
Serve with corn chips, such as Frito's.
Most Helpful
We tried this just this week. It's delicious and unique. Love the creaminess with the texture of the ingredients. I recommend using extra sharp Cheddar (usually not found pre-shredded) - it seems to intensify the flavors.

This was good! But don't use Miricle Whip, it makes it to soupy! You could also use Nacho Slices instead of fresh Jalapenos.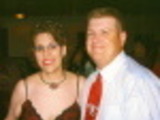 I took this to a gathering and everyone wanted the recipe. I aded extra cheese, some chopped red bell pepper and about 2 tablespoons chopped cilantro (which really gave it a good flavor). Great recipe, thanks!