Parsley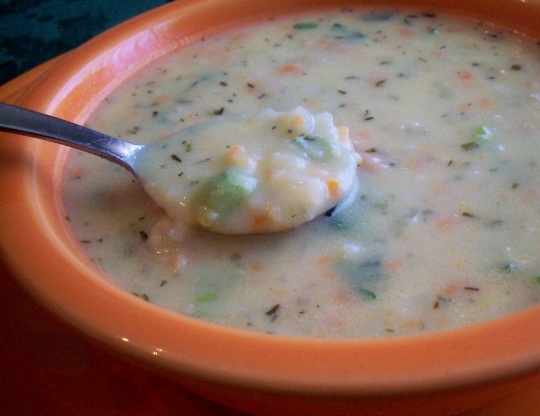 Easy creamy textured potato and carrot soup. Simple and easy to prepare. This recipe is for a request for a lost recipe.

Wow!!! How is this so good?! We just devoured the whole pot of soup! From now on I'm always making extra mashed potatoes so I can make this soup. Thanks for sharing!!
In a large saucepan cook the onion, celery, and carrot in butter over medium-low heat, stirring, until the vegetables are tender.
Stir in the broth and rosemary, and bring to boiling.
Whisk in the potatoes, a little at a time, bring the soup to a boil again, stirring, and add the vinegar, parsley, and season with salt and pepper to taste.