My grandma was born in West Virginia and loved old fashion candies. This is one of my grandma's favorites that my mom and I would make for her. Grandma preferred her potato candy with a grape jelly filling. *You may need to use up to 3 lbs of powdered sugar.
Directions
Beat powdered sugar into the mashed potato. Keep adding powdered sugar until mixture is at a dough like consistency and is no longer sticky.
Turn the potato "dough" out and knead for about 5 minutes; add more powdered sugar if necessary.
Roll the potato "dough" out to about 1/4 inch thickness and spread with peanut butter or jelly or both.
Roll the dough up like a jelly roll and cut like cookies.
Reviews
Most Helpful
This is exactly the recipe I was looking for. Potato Candy is incredibly sweet but that is what you are to expect. Grandma would make it for our family gatherings and she always used peanut butter. Thank you for sharing.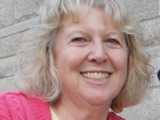 This is incredibly sweet. My family does not have a sweet tooth. It's also very dough-like, and the family is picky about textures. I really wanted this to work. I tried jelly, peanut butter, cocoa (trying to make it chocolate), and rolling in coconut. I'm sorry, but I don't think we'll be making this again.