MsSally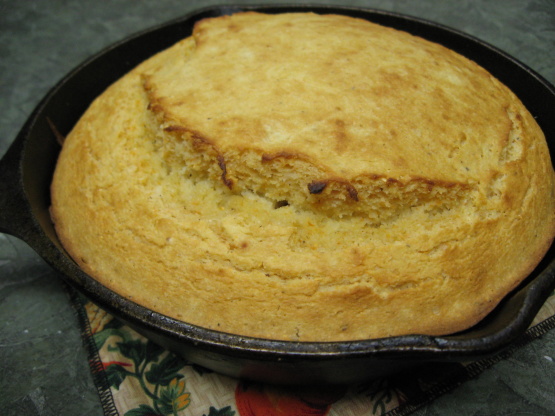 This was a side dish to the garbage soup she used to make.

We really enjoyed this recipe...but I changed just one thing. We like our cornbread a little sweeter, so I changed the sugar to 1/4 cup. It was perfect and only lightly sweet. Also, my cornbread did not puff up. It was flat in the plan, but the texture was great. Thanks for posting.
In a mixing bowl; stir corn meal, flour, soda, salt sugar into pea size shapes.
In a 450 degree oven in a heavy skillet heat butter till melted and sizzling but not brown.
Meanwhile add egg and buttermilk to dry ingredients beat until completely combined.
Stir in butter and pour into hot skillet until golden brown and bake for 20-25 minute.