Phill M.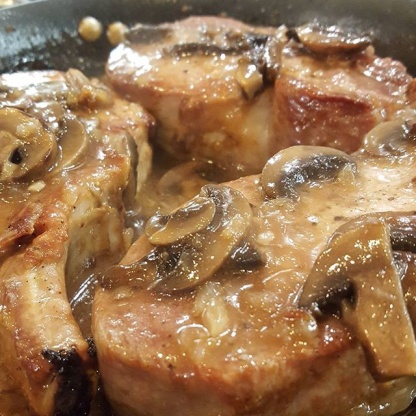 A deliciously flavored sauce to serve over chicken, pork, or pasta.

Grab some double thick pork loin chops, sear, bake and while resting... whip up this sauce in the same pan... Sweet Marsala is our preference... strong beefy broth (double up on the Better that Boullion). Don't go heavy on the salt... always a winner!
Add olive oil to hot saucepan.
Add onions, garlic and cook 2 or 3 minutes.
Add mushrooms and sauté until tender.
Add flour and cook 1 minute, then deglaze pan with wine.
Add beef stock, blend, and cook until sauce thickens.
Serve over chicken or pork.