diner524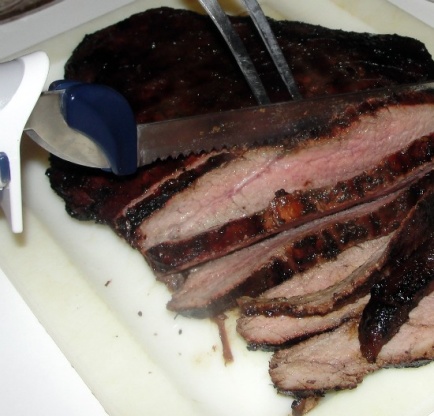 Flank steak is one of my favorite cuts of beef. It takes on the flavor of marinates well and has a great texture. I like to serve this with steamed rice and sugar snap peas. Times do not inclued the stay in the refrigerator.
I made this the other night when I invited DD and her BF and DS and his GF over for dinner. I had a 2 lb flank steak and marinated it all day long. This was so full of flavor and the whole family loved it. We served it with grilled king crab legs, baked potatoes, salad and rolls and there was only 2 small end slices left. Thanks for sharing the recipe. Made for Bargain Basement Tag Game.
Mix all ingredients except steak in a sealable plastic bag. Place steak in the bag and close, squeezing out as much air as possible.
Let set in the refrigerator for 3 hours or up to overnight.
Grill to desired doneness and slice thinly on the bias.