Marinated Chicken With Cumin, Garlic & Lime
cyaos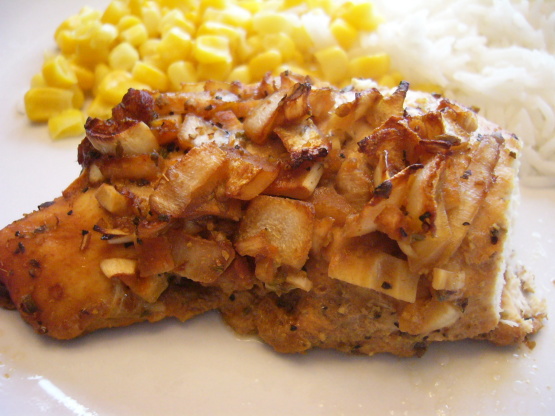 I tried a version of this chicken after watching a Robin Miller episode. She made this with olives in the mix and did not let it marinate. We didn't care for the olives with this, and I prefer to let it marinate. The leftover chicken is great in Leftover Chicken or Beef Fajitas With Fresh Guacamole.

We made this tonight as a recipe for two. We, especially me, loved it. It smelled wonderful while cooking so we were really primed! I did not marinate it - at all. I just poured the sauce over it and cooked it. The chicken had great flavor and didn't dry out. Will use this again!
In a large ziptop baggie, combine chicken, onion, garlic, lime juice, molasses, Worcestershire sauce, cumin, oregano, salt, and black pepper; seal bag and let marinate in the fridge for several hours or overnight.
Preheat oven to 400°F.
Coat a large roasting pan with cooking spray.
Transfer chicken to prepared pan and pour over any remaining marinade on top.
Roast 30 to 35 minutes, until chicken is cooked through (mine was ready at 30, so check early).